Our Schools
As a Trust we bring together our unique academies in our belief in the power of education to change lives and communities. All of our academies have their own individual identity and ethos and reflect the community in which they are situated. However, all are united in the Trust's intent to realise outstanding achievement for students and all work well together, sharing expertise in order to maximise our impact. Read on to learn more about each individual school or use the links on the menu to the right to visit each school's website.
ST ALBANS GIRLS' SCHOOL - 'Learning for Life in a Community where All can Excel'
St Albans Girls' School is a single sex comprehensive school located in St Albans for girls aged 11-18. The Sixth Form is co-educational. A high achieving specialist Business and Enterprise Academy, the school is a very special place and students, staff and governors are exceptional people. Students thrive on expert teaching, high quality facilities and a vast range of extracurricular activities. Academic results are impressive, with high expectations of students. Committed to the highest standards of teaching and learning, achieved through a combination of challenge and support, encouragement and praise, to ensure that all students fulfil their potential. St Albans Girls' School develops the individuality and confidence of all students.
---
THE ADEYFIELD ACADEMY - 'Learning Without Limits'
The Adeyfield Academy is a mixed comprehensive school for 11-18 year olds, committed to an inclusive education for 'All Learners'. A warm, welcoming school, aimed at maintaining the integrity of the character of the school by providing a superb breadth of learning opportunities for young people in the community of Hemel Hempstead. With a culturally diverse intake, they pride themselves on their ability to support, nurture and challenge students throughout their academic journey. The Adeyfield Academy has a reputation for having excellent pastoral support with caring and dedicated teaching and educational support staff.
---
BEECH HYDE PRIMARY SCHOOL & NURSERY - 'We value everyone as an individual'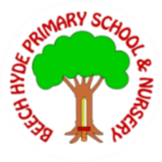 Beech Hyde Primary School & Nursery is a small caring primary school located in Wheathampstead, Hertfordshire who pride themselves on creating a stimulating environment that helps their children to progress academically, socially, emotionally and physically to their maximum potential. Beech Hyde is committed to the partnership that school and home share in the education of each child. Staff work together to build a centre of excellence in which the aim is to achieve high academic standards whilst ensuring that the needs of all pupils are met. Beech Hyde Primary School & Nursery is a feeder school for St. Albans Girls' School. Recently awarded Good by Ofsted, September 2022.
---