Anti-Bullying Conference
We held our first ATLAS Trust Anti-Bullying Conference this year, bringing together Anti-Bullying Captains and Senior Student Leaders from years 7 - 10 at St Albans Girls' School and The Adeyfield Academy as well as year 5 students from Beech Hyde Nursery & Primary School.

The purpose of the conference was to develop a consistent approach to Anti-Bullying across the ATLAS Trust through student voice, collaboration, Anti-Bullying training and determination.

Students worked together to unanimously create our Anti-Bullying Pledge -
'United as One - Kindness costs nothing, but means EVERYTHING'.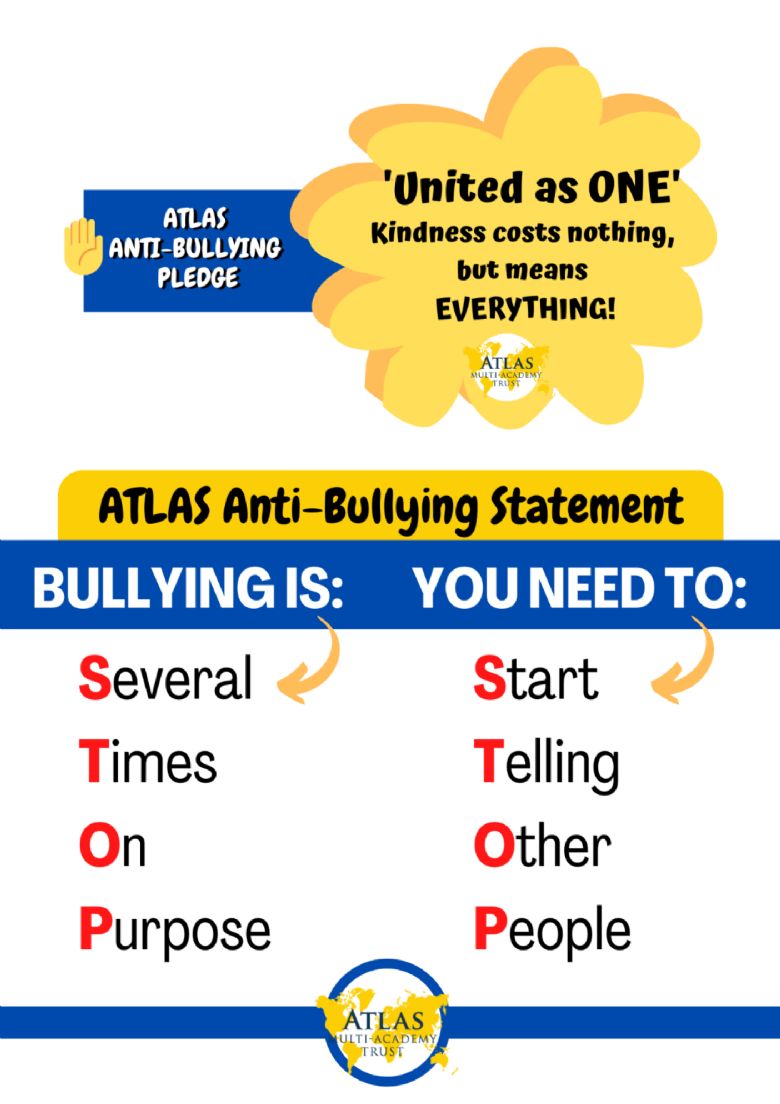 A short video delivering our shared Anti-Bullying message can be viewed below: