ATLAS Anti-Bullying Pledge Launched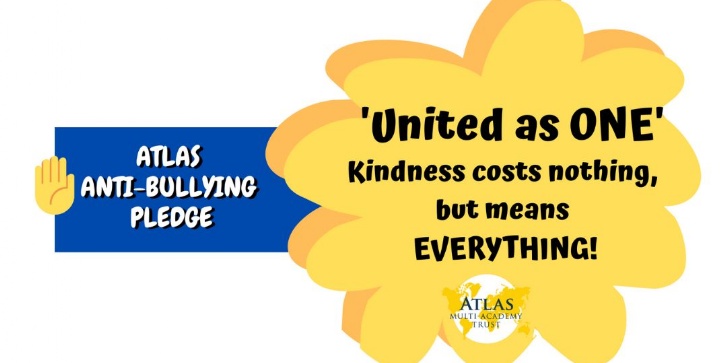 Trust Anti-Bullying Conference launches AB Pledge!
Last week we held our first ATLAS Trust Anti-Bullying Conference, bringing together Anti-Bullying Captains and Senior Student Leaders from years 7 - 10 at STAGS and The Adeyfield Academy as well as year 5 students from Beech Hyde Nursery & Primary School.

The purpose of the conference was to develop a consistent approach to Anti-Bullying across the ATLAS Trust through student voice, collaboration, Anti-Bullying training and determination. Together students' unanimously created our Anti-Bullying Pledge - 'United as One - Kindness costs nothing, but means EVERYTHING'.
Thank you to all schools for taking part @theadeyfieldacademy @BeechhydeSchool #Antibullying #studentleaders